Post by Deleted on Apr 6, 2015 17:54:03 GMT -6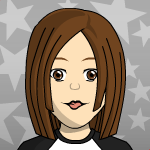 Thank you for your prayers, Kat. We also need to keep praying for Bonnie as she is also really struggling. She recently tried synthroid, but it just was not for her.
I had a rough few days with a tummy virus, but think it is about resolved. Last week, I visited the gyn I have seen off and on for a few years. I am having more problems with the prolapse. After struggling with this for four years now, I'd like to go ahead soon with the surgery. He is not recommending it. "We are not spring chickens" were the words he used. He has been rather negative about it all along. I had also seen another gyn when this happened. She was very eager to do the surgery, but insisted that mesh must be used. We all know how many problems are possible with the use of mesh so I did opt to have her do it for this reason. I have had physical therapy for this in addition to my weak back for almost a year now. My back is better, but the prolapse is still a big problem. I had some bleeding and irriation due to the device used for support. There really is not a perfect device for this nor is surgery always the answer. In addition to this, I still am torn about my thyroid medication. When I saw the doctor in March, she wanted me to stay on the Nature-throid. I am still having an elevated BP, and it is very hard to get it down in the mornings. My sinus is definitely better on a T4. If she changes it, she'd like me to try NP-throid. With my problems with loose stools, I am hesitant to do this due to the fact that it contains mineral oil.
I agree that we must all stay positive! Never give up the quest for answers! I hope things are going well for everyone else and trust all had a good Easter. Sue